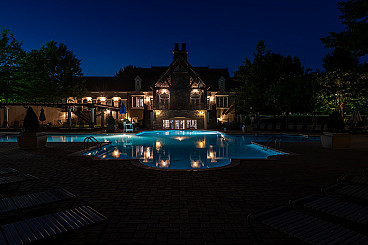 The Manor House is a beautiful, elegant community center of over 4600 square feet of space, available for daily use or rental (upstairs only).
The rental of the Manor House includes the upstairs main floor and two adjoining patios. The maximum rental time is 6 hours between the hours of 8:00 AM-10:00 PM. Homeowners (ONLY) can contact Hawthorne at admin@hawthornemgmt.com to reserve.
The cost is $400 rental with a $600 security deposit.
Find an open date on the Manor House Reservation Calendar.